Learn To Fly is a Belo Horizonte based audio-visual company. Since 2017 the producer helps small and large companies to "fly higher" through videos focused on the digital environment but with quality and aesthetics of cinema. 
For the visual signature of the brand, we design a personalized typography, from the draft to the finish, always attentive to the fine details demanded by a work of this importance. To make the system even richer and more versatile, we use features typical of traditional cinema, such as the video safe area, in combination with the traditional responsiveness of screens and web devices to develop a grids system and brand pattern. 
The result is a changing visual identity that fits the size of the media that is inserted: a responsive brand.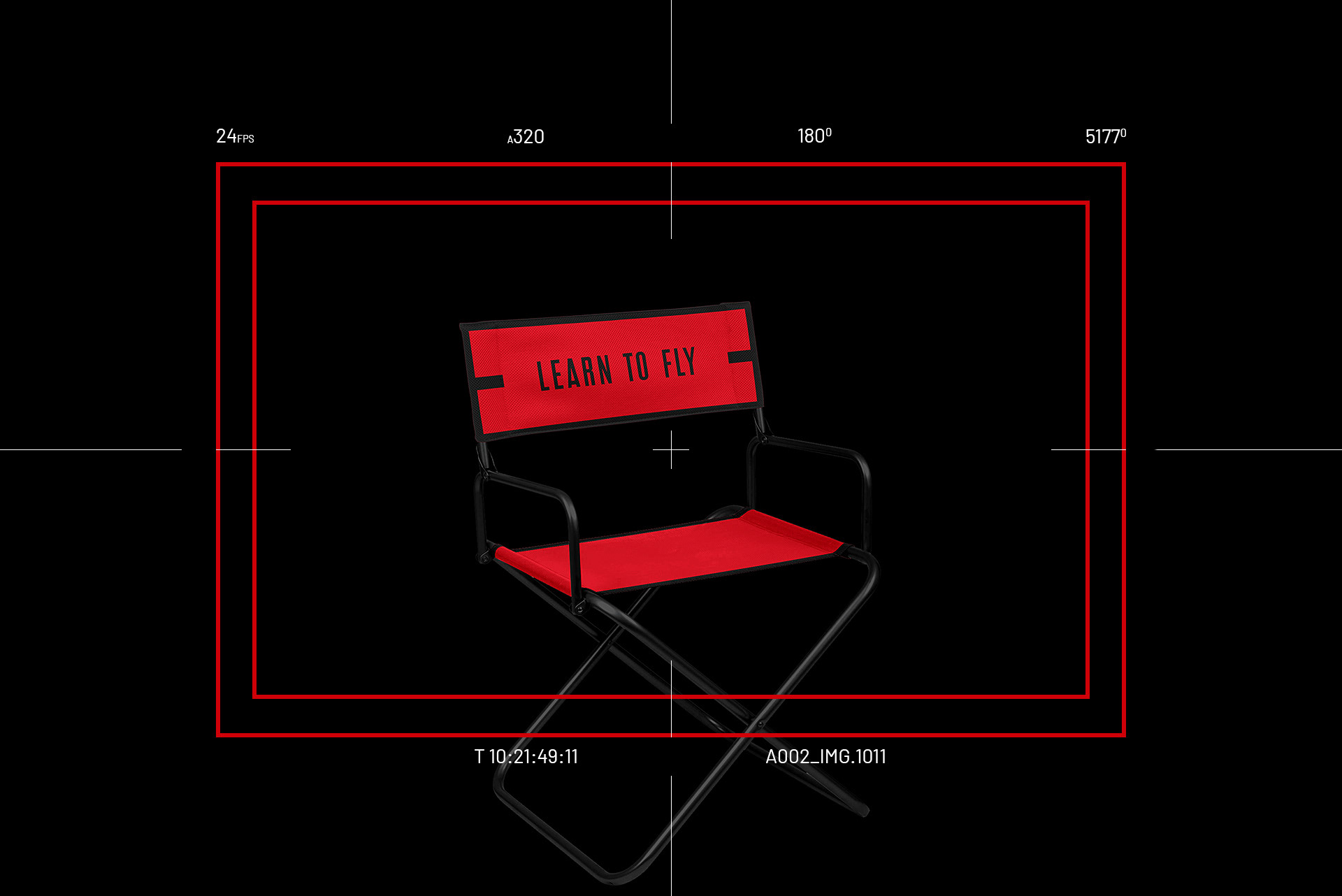 Situada na tradicional cidade de Belo Horizonte, A Learn To Fly é uma produtora audiovisual especializada em filmes para internet. Desde de 2017 a produtora auxilia pequenas e grandes empresas a "voar mais alto" através de vídeos voltados para o ambiente digital mas com qualidade e estética de cinema.
Para a assinatura visual da marca, projetamos uma tipografia personalizada, desde o rascunho até a finalização, sempre atentos aos detalhes finos exigidos por um trabalho dessa importância. Para tornar o sistema ainda mais rico e versátil, utilizamos elementos característicos do cinema tradicional, como a vídeo safe área, em união com a responsividade já tradicional das telas e dispositivos para web para desenvolver um sistema de grids e uma padronagem para marca.
O resultado é uma identidade visual cambiante que se adapta ao tamanho do suporte que está inserida: uma marca responsiva.