Barbarossa is a genuinely Brazilian brewery located behind the mountains of the city of Belo Horizonte. The brand produces four carefully developed types of beers with selected ingredients.
Our proposal of a visual identity for the brand is the construction of a typographical logo, simple yet versatile. In some applications, the logo merges with the image of the skull, referring to the flags of the pirate ships, the famous jolly rogers.
For the development of stationery, we sought inspiration from maps, ancient cartography and other symbols referring to the Caribbean islands, where the golden age of piracy occurred in the 16th century.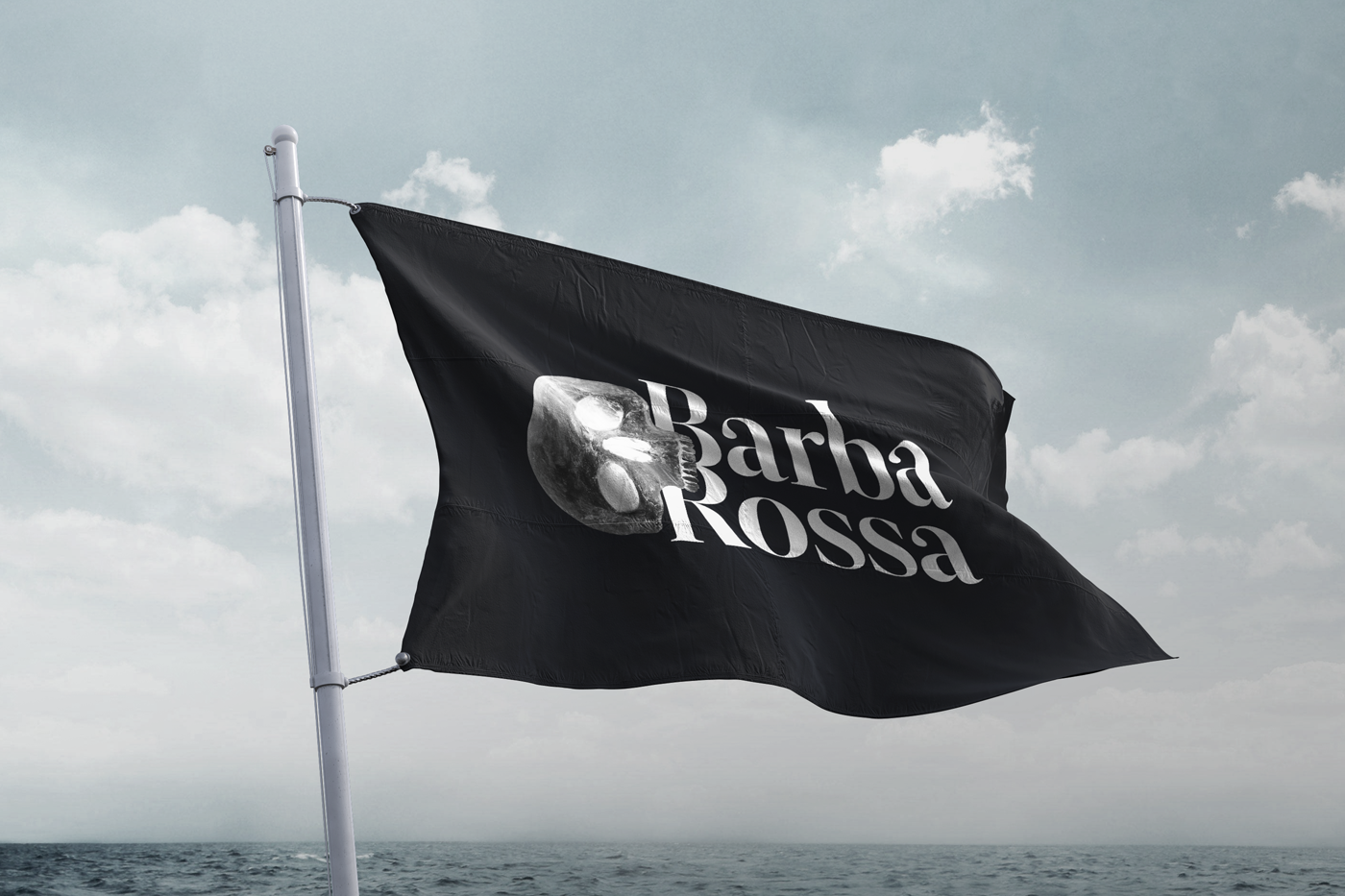 A Barbarossa é uma cervejaria genuinamente brasileira localizada atrás das montanhas da cidade de Belo Horizonte. A marca produz quatro tipos de cervejas cuidadosamente desenvolvidas com ingredientes selecionados.  
Nossa proposta de identidade visual para a marca é a construção de um logo tipográfico, simples, porém versátil. Em algumas aplicações, o logo se funde com a imagem da caveira, fazendo referência às bandeiras dos navios piratas, as famosas jolly rogers.

Para o desenvolvimento da papelaria, buscamos inspiração nos mapas, cartografia antiga e nos demais símbolos referentes às ilhas do Caribe, onde ocorreu o período de ouro da pirataria, no século XVI.